Social Services programs work to support clients across a wide array of non profit organizations in the local community.
Social services programs are open to any student regardless of major or interests. Students who are eligible for Federal Work Study can receive their award through participation in these programs.
If you are interested in participating in any of the programs listed - please contact the Student Leader via the email address provided below.

Special Olympics - Assistant Coaching
Participants in Special Olympics Assistant Coaching support SO athletes by attending weekly athletic practices and encouraging athletes to develop their skills and have fun. Sports include basketball, swimming, track and field, and bowling.
E-Mail: uconn.co.soasstcoaching@gmail.com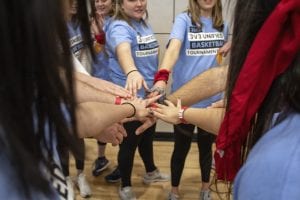 Through stimulating activities such as cooking and exercise, Horizons creates an inclusive environment for those with developmental disabilities. Participants are granted the opportunity to develop meaningful relationships with campers and have the opportunity to assist in the instruction of activities of interest. 
E-Mail: uconn.co.campconn@gmail.com
Second Chance Educational Alliance
UConn participants work with students in Connecticut's prison system through Second Chance Educational Alliance. Participants serve as tutors and instructors to students on topics including science, business, math, writing and reading comprehension. Students are in class to help them prepare for the GED test as well as other academic goals they may have. UConn Participants will facilitate the classroom lessons and create activities for tutoring and instructing a course.
E-Mail: uconn.co.correctional@gmail.com
Windham Region No Freeze Shelter
Participants at the No Freeze shelter assist with a variety of tasks including guest in-take, social activities, and basic shelter operations.
E-Mail: uconn.co.nofreeze@gmail.com
Participants at The Holy Family Shelter work with the children that are staying at the shelter after the school day ends. We make a snack with them, play games, and help with homework.
When there are not children staying at the shelter participants help with other work around the shelter. This could include preparing meals, doing outdoor gardening or yard work, or helping sort donations.

E-Mail: uconn.co.holyfamily@gmail.com
Manchester Area Conference of Churches
(MACC)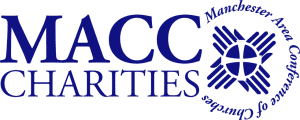 Participants at MACC help support clients seeking support with basic needs resources in a variety of areas. Participants can work in three different areas, including the thrift store, food pantry and soup kitchen.
E-Mail: uconn.co.macc@gmail.com
Through a partnership with UConn Dining Services, participants in the food recovery program collect surplus food from UConn Cafes and the dining halls. Through a partnership with Foodshare, participants pick up food at the Storrs Price Chopper store. Participants deliver the food they collect to donate at Covenant Soup Kitchen in Willimantic.
E-Mail: uconn.co.foodrecovery@gmail.com