Health services programs offer a wide variety of opportunities to students of varying majors and interests. While having experience in health services and/or interest in the health care field may be useful, it is not a prerequisite. Students who are eligible for Federal Work Study can receive their award through participation in these programs.
If you are interested in participating in any of the programs listed - please contact the Student Leader via the email address provided below.
Collegiate Health Service Corps
(CHSC)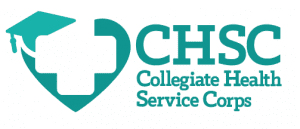 CHSC works with Health Education Center out of Norwich, CT. Participants in CHSC provide health education services to medically under-served community members at multiple sites in the region. The program aims to provide culturally competent lessons to local residents in an accessible way for a diverse population.
Sites that CHSC work with include: The Covenant Soup Kitchen, John Ashton Towers Housing Complex, Lighthouse Program, Village Heights Cameo Club and Migrant Worker Farm Sites.
E-Mail: uconn.co.chsc@gmail.com
Standardized Participant Program
Participants in the Standardized Participant Program work directly with students from UConn's School of Nursing in their simulation labs. Participants model a role, acting as either a patient, family member or healthcare professional during the simulation lab class for Junior and Senior Nursing Students. 
No medical knowledge is necessary as you will be trained for each specific scenario. 
Please no nursing students.
E-Mail: uconn.co.sim@gmail.com
Generations Connect:
Mansfield Center for Nursing and Rehabilitation
Participants in the Generations Connect program, engage with residents at the Mansfield Center for Nursing and Rehabilitation. Participants work residents and staff to assist with recreational and social activities for the older adults. Participants and residents have the opportunity to work together on different projects while building connections throughout the semester.
E-Mail: uconn.co.genconnect@gmail.com

Participants at Windham Hospital help hospital staff with a wide variety of needs across the hospital, including restocking supplies, helping transfer a patient or delivering materials to another unit. Placements can range from the Emergency Department to the Diagnostics Lab. 
E-Mail: uconn.co.windhosp@gmail.com
Participants at Mansfield Senior Center provide support across a wide range of activities for the clients. Participants can assist with recreational and social activities as well as serve food in the cafe and interact with the older adults visiting the center.
E-Mail: uconn.co.seniorcenter@gmail.com