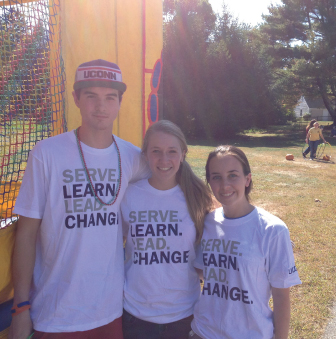 Community Service Days are one time volunteer placements that occur primarily during the weekends at organizations surrounding the UConn campus. Many student organizations on campus have an expectation that members participate in volunteer community service projects. We encourage you to sign up early for these limited opportunities as they generally fill to capacity early in the semester.  The Spring 2018 Community Service Days will take place on the Saturdays and Sundays throughout the semester!  Looking to become more involved?  Inquire about our Team Leader positions here.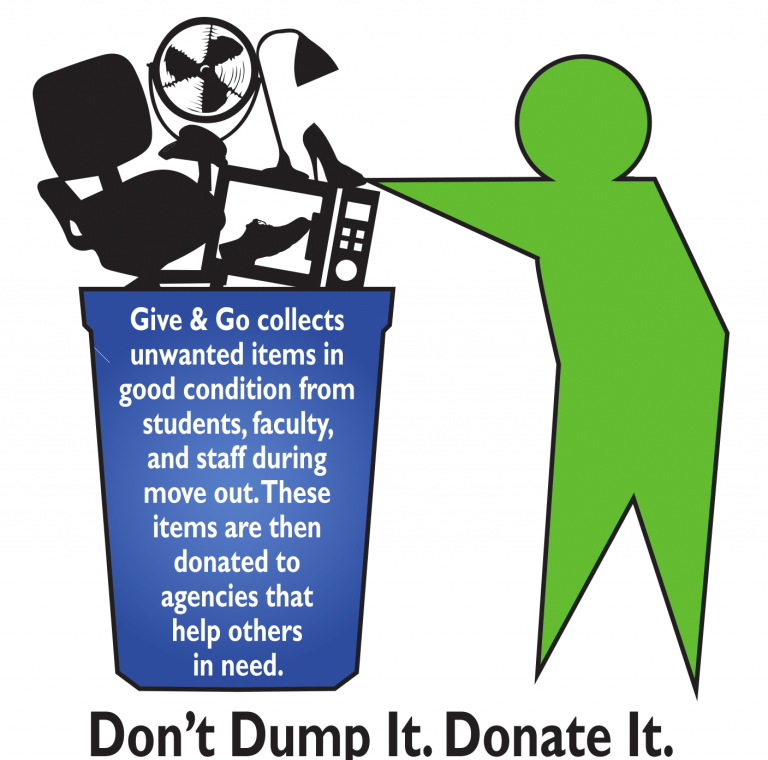 Don't Dump it, Donate it! Give and Go encourages students to donate furniture, clothing, school supplies and food, as they move out at the end of the semester, instead of throwing it away. Items are then donated to agencies that help others in need. This program helps reuse thousands of pounds of items that would otherwise end up in a landfill. Volunteers will help organize and sort donations, as well as motivate students to be more environmentally minded and recycle things they're not taking home for the summer. Click here for more information or contact uconn.co.giveandgo@gmail.com if interested in assisting with the Give and Go program.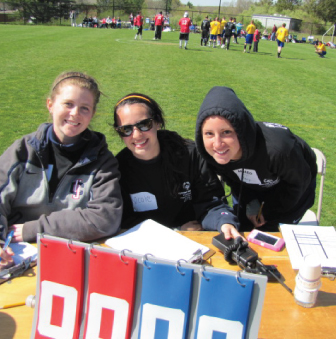 Special Olympics Connecticut Events
Community Outreach has multiple Special Olympics partnerships including: Husky Classic, R-Word: Spread the Word to End the Word Campaign, Special Olympics Unified 3 v 3 Basketball Tournament, Smile Mile and the Husky Classic Invitational. The Husky Classic Invitational is a Unified Sport soccer tournament taking place on the Depot Campus in April. This soccer invitational combines equal numbers of individuals with and without intellectual disabilities on the same sports team for training and competition. Volunteers help officiate (experience preferred), escort teams, do arts and crafts in the Olympic Town, and assist with parking, food services, etc.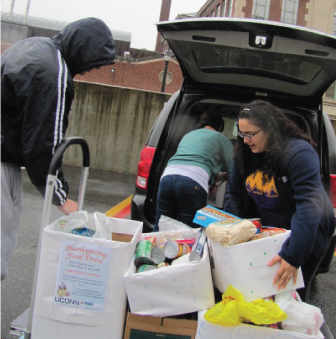 According to the Connecticut Food Bank,
"One child in five under the age of 18 goes to bed hungry every night."
We can change that!
Help us help others in need in the Willmantic, Tolland, Manchester, and the Storrs-Mansfield areas.  We are hosting a campus-wide food drive this November, to collect items needed at local food pantries.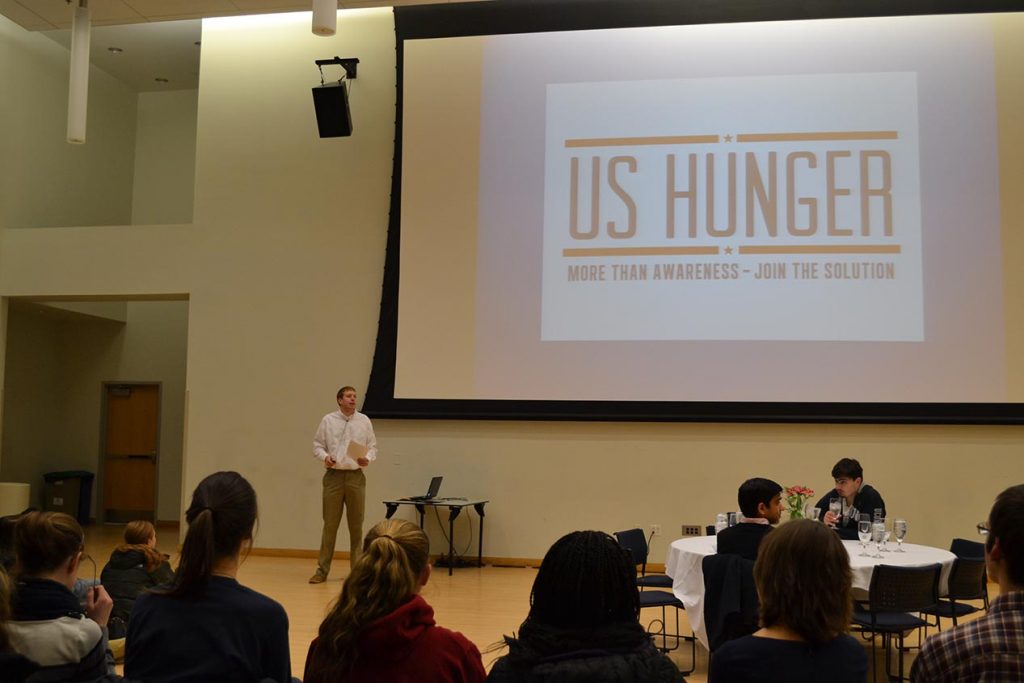 Community Outreach's Hunger Banquet 
Experience different facets of hunger in this interactive simulation and reflection.
Find out more and register here. 
November 6th SU Ballroom
6:00 PM -8:00 PM
Contact Brittany & Priyanka at uconn.co.initiatives@gmail.com for more information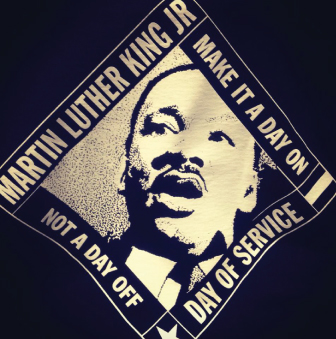 January 15, 2018 will mark the Rev. Dr. Martin Luther King, Jr. federal holiday. This milestone is a perfect opportunity for Americans to honor Dr. King's legacy through service. The MLK Day of Service empowers individuals, strengthens communities, bridges barriers, creates solutions to social problems, and moves us closer to Dr. King's vision of a beloved community. At UConn, Community Outreach works closely with the UConn MLK Day Observance Planning Committee to help promote and coordinate both the Day of Service and the Campus Observance ceremony. Learn more about UConn MLK Day of Service opportunities here.